Ryukyu Silhouette Stem Lotion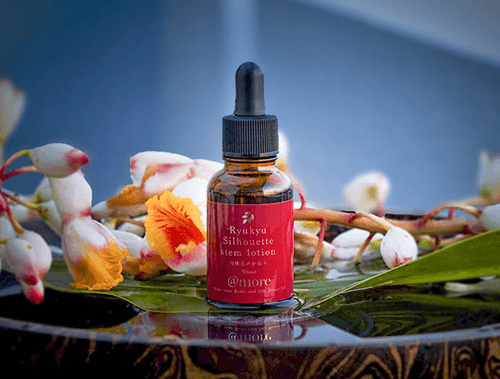 30ml:¥18,140
to Product Purchase Page
A Cosmetic Revolution, New Generation of Skincare
Plant Stem Cell Face Serum
The plant stem cell culture component is a purified component of physiologically active peptides secreted by stem cells. Peptides are a complex of amino acids constituting our body and therefore are safe to be widely used in various fields without worry of allergic reaction.
For instance, it is widely used for regeneration of bone marrow damage using a dental pulp stem cell culture, skin beautification treatment using human adipose derived stem cell culture, hair regeneration treatment and more.
The stem cell culture serum contains an abundant amount of several growth factors and enzymes, SOD, collagen and hyaluronic acid and extracellular matrix components. Also, wrinkle improving and whitening effects, antioxidant effects, hair growth effects and other various physiological activity effects have been researched and reported.
| | |
| --- | --- |
| Interior Content | 30ml |
| Country of Origin | Okinawa, Japan |
| Expiration Date | 2 years from date of manufacture |
| Storage Conditions | Please keep in cool, dark place and avoid high temperatures, humidity and direct sunlight. |
Basis of Safety and Security
️Petroleum-based Oils
️
️Synthetic coloring
️
️Saturated fatty Acids
️
️Synthetic Fragrances
️
️Sedimentation in Oils
Absolutely no synthetic preservatives are used.