Ryu-oh Black Turmeric Z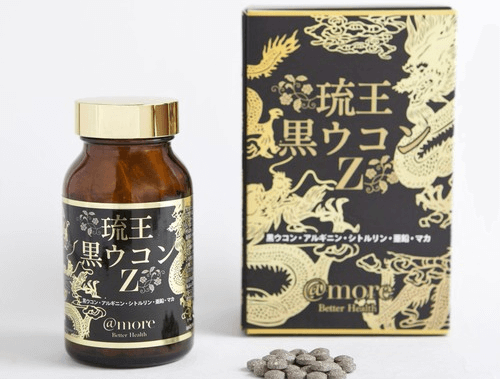 200mg×300 tablet:¥10,580
to Product Purchase Page
For the you who wants to always be healthy and in your prime!
Black turmeric is also said to be black ginger, originally grown in Thailand and called Kaempferia parviflora, a part of the ginger family.
Unlike ordinary turmeric, the surface of a cut root shows a vivid, purple color, rich in anthocyanins and contains an abundant amount of amino acids, such as methoxyflavone, selenium, arginine, etc. and full of strong antioxidants.
Name
Black Turmeric Processed Food
Ingredients
Black Turmeric, L-citrulline, L-arginine, Black Maca, B-carotene, Zinc Yeast, Vitamin B6
Country of Origin
Japan
Expiration Date
3 years from date of manufacture
Manufacturer
Ryukyu Healthy Foods Co., Ltd.
5-10-5 Nishizaki, Itoman, Okinawa, Japan
Distributor
At More Co., Ltd.
1-2-17 Omoromachi, Naha, Okinawa, Japan